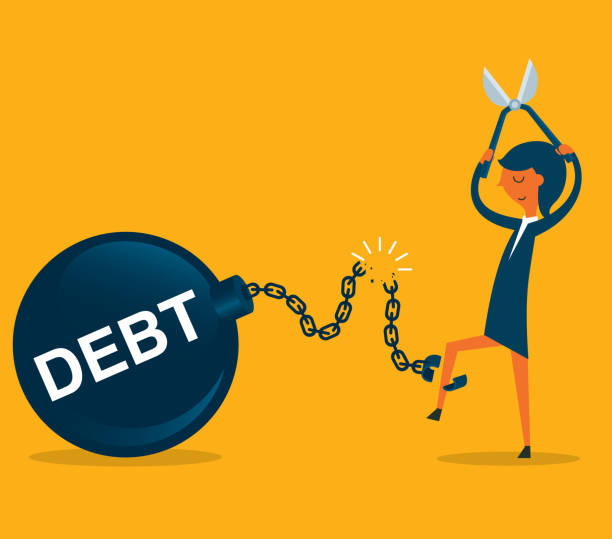 Personal loans, balance-transfer credit cards, and home equity loans may all help consolidate multiple debt payments into one. Moving high-interest debt to a lower-interest loan or line of credit may save you money in the long run while also lowering your monthly payments obligations. A debt management plan, home equity loan, personal loan, credit card balance transfer, and a savings or retirement account loan are all options for you to consolidate your debt. Choosing a path should be based on your research and whether or not the proposed solution is within your financial and time constraints.
Plan for Paying Off Debt
A debt management strategy aims to minimise your monthly payments, lower your interest rate, and get you out of debt in three to five years. They are supplied by nonprofit credit counselling firms that get lower interest rates from credit card issuers so that consumers may afford their monthly payments. Payments are made to the debt counselling organisation, which pays the credit card companies in agreed-upon amounts until the debt is paid off.
Borrowing Money
Consolidation loans may come from various sources, including banks, credit unions, peer-to-peer lending platforms, or even a close friend or relative. When a person takes out a personal loan, they often do not have to put up any collateral as a guarantee. Consequently, there may be a rise in the loan's interest rate and a decrease in the number of accessible funds. As long as you pay back the loan on time, this is a better alternative than payday loans.
Transferring a Credit Card's Balance
Although most credit card issuers offer a card for bill transfers, you may not be eligible for one if your credit score is too low. Consolidating loans allows you to transfer the debt from one credit card to another and pay interest-free for an initial period. A transfer charge of between 3% and 5% of the transferred sum is typical. Fees are charged to your account balance. You must also have a credit score of at least 670 to get one of these cards. As a result, if you don't pay off the debt in time, you will be charged conventional interest rates.
A loan against the equity in your home
If you owe less than the market value of your property, you may be able to utilise that equity to consolidate your debts. As a general rule, banks will lend you up to 80% of the equity in your home. There is no limit to the amount of money you may borrow if you have $50,000 in equity. Because you're using your house as collateral, you should be able to get away with paying much lower interest rates than you would with unsecured credit cards. However, if you skip payments on your home equity loan or home equity line of credit, you risk losing your home to foreclosure.
Conclusion
Credit card debt should not be a burden in your life. You may know where you stand by going to a debt consolidation loan calculator and inputting the required information. The loan calculator will help you determine whether a consolidation loan is the best solution for you. Calling a nonprofit credit counselling service and speaking with one of their trained counsellors would be a better first step. Some financial counsellors can help you figure out what you can afford to consolidate your debt while still paying off your debts. They will also discover the debt-relief option most suited to your circumstances, explain how it works, and help you enrol in the program.